"Better Tomorrows"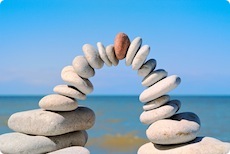 "Dr. Wayne Phillips possesses tremendous insight into a valuable area of Senior Wellness. He has spent the better portion of his adult life investigating and researching how the physical and mental well being of the fastest growing population in the world is affected by strength training. Wayne has developed the theoretical and commercialization of this concept into a package that will enhance this population in a way that is simple and comprehensive. I firmly recommend him as a visionary in the field of Senior Well Being."

-Al Schaap
Partner, B2B CFO
"Wayne is a talented executive and entrepreneur who always provides valuable, innovative services in an extremely professional manner. He is a pleasure to work with and I give him my highest unqualified recommendation."

-Paul Jawin
Principal and General Counsel Comprehensive Care Solutions
Consulting Services
Wellness Programs for Senior Healthcare Providers
We work with senior-focused healthcare providers to successfully clarify and develop their health and wellness approaches for both staff and patients. Our services have improved independence, physical function and quality of life for patients, improved patient-staff and staff-staff communication, and increased patient satisfaction.
Wellness Cultures for Senior Living Facilities
We have advised and guided a number of senior living facilities in setting up evidence-based approaches to wellness that have improved the independence and quality of life of residents.
Effective Communication Strategies
At the heart of every successful organization is a philosophy that values, promotes and implements effective communication strategies. Our collaborative approaches have improved communication at all levels of interaction between staff, patient, member or resident.
Research Measurement and Analysis Systems
We will collaboratively set in place 'research-based' and 'evidence-based' measurement and analysis systems tailored to best demonstrate the effectiveness of the services and products you provide.
Positive Lifestyle Change
Everyone can make a positive lifestyle change for their "Second Fifty Years" – changes that lead to active, healthy living – if, and only if - they are ready to contemplate the essential (and often ignored) first step. To think differently. We elict different thinking. 
learn more about lifestyle change »
Keynote Speaking and Workshops
Dr. Phillips is a highly sought-after presenter known for his humorous and provocative speaking style that elicits 'new thinking' from audiences about wellness, communication and active lifestyle issues for older adults