"Better Tomorrows"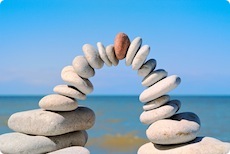 "Dr. Wayne Phillips exemplifies the ideals of geriatrics and positive aging. His thoughts and ideas have caused me to enlarge my horizons in my field, as well as how the industry in a whole is perceived. He is a consummate professional with whom I would recommend without hesitation."
-Marc Katz
Former President, Hearts of Joy Senior Care Inc.
now President, Your Care Partners
Wellness Programs for Senior Healthcare Providers
We have worked with a range of senior-focused healthcare organizations to successfully clarify and develop their health and wellness approaches for both staff and patients. Notable results have included improved outcomes, improved communication, and improved customer satisfaction.
learn more about wellness programs »
Wellness Cultures for Senior Living Facilities
We have advised and guided a number of senior living facilities in setting up evidence-based approaches to wellness cultures that have improved independence and quality of life for both residents and staff.
learn more about wellness cultures »
Effective Communication Strategies
We believe that at the heart of every successful organization is a philosophy that values, promotes and implements effective communication strategies. Our collaborative approaches will enable your organization to establish and develop clear and positive channels of communication at all levels of interaction between staff, patient, member or resident. This will also result in increased productively, morale and job satisfaction.
learn more about communication strategies »
Research Measurement and Analysis Systems
The most powerful way to demonstrate the impact of your services and products is with the use of scientific research and the application of 'evidence-based' measurement and analysis systems. We will collaboratively design a tailored 'evidence-based' framework - including targeted research studies - so that Research and Analysis and, ultimately, Research and Development become integral to your organization's operating system.