"Better Tomorrows"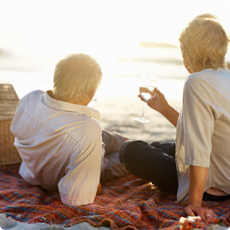 Dr. Phillips is a talented executive and entrepreneur who always provides valuable, innovative services in an extremely professional manner.
- Paul Jawin
Principal & General Counsel, Comprehensive Care Solutions
"Dr. Wayne Phillips is a leading expert in the area of Wellness Coaching and Training. In all my years in this field, I have yet to come across anyone that can match his collective expertise, education and enthusiasm for wellness. Dr. Wayne is certainly one of a kind, his services have made a tremendous impact on my personal performance and have significantly improved my business as a whole."
- Matt D. Essex, MS
Founder & CEO, ActiveRx Inc.
Dr. Wayne Phillips exemplifies the ideals of geriatrics and positive aging. His thoughts and ideas have caused me to enlarge my horizons in my field, as well as how the industry in a whole is perceived. He is a consummate professional with whom I would recommend without hesitation.
-Marc Katz Formerly President, Hearts of Joy Senior Care Inc.
, now President, Your Care Partners
Dr. Phillips is a tireless scholar in the area of physical activity and health. His ability to design and implement innovative approaches to personal wellness is second to none.
- Dr. Brent Alvar
Professor & Graduate Program Director, Rocky Mountain University of Health Professions
"Dr. Phillips provided professional, complete and thorough support as I developed the wellness side of our heart attack and stroke prevention program.  His expertise was instrumental to the success of setting up this unique, well rounded program."
- Steve Feyrer-Melk, Ph.D.
Director of Member Wellness, Heart of Arizona Optimal Cardiac Care
"Dr. Phillips's knowledge of aging populations and health proved to be a great resource for us."
- Anne-Marie Feyrer-Melk, MD.
Cardiologist Heart of Arizona Optimal Cardiac Care
"Dr. Wayne Phillips has been a leader in active aging for many years. He was a member of Secured Independence's advisory board and provided invaluable contributions in designing our content and education regarding senior wellness. I recommend Wayne as a thought leader and an outstanding developer of wellness content and coaching. He is diligent, timely and has a very positive personality that makes him easy to work with."
- Geoffrey Walton
formerly CEO, Secured Independence, now CEO at Comprehensive Care Solutions